Easy UGC rights management for Instagram
Get permission to use Instagram photos & videos. Start building your UGC media library today.
Trusted by teams at leading brands
Get authentic user content for free
Step 1
Review posted photos
Mentions on Instagram automatically flow to your inbox.
Step 2
Request permission
Ask for rights to use the content. We'll keep track of who says yes.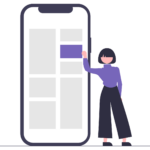 Step 3
Build a media library
All approved content goes into a library for blazing fast search.
Instagram users are happy to share their content with you. Just ask.
Brands and businesses see high approval rates when requesting permission.
97.8%​
Open Rate
Achieved​
7.35%​
Abandoned
Cart Rate​
Eliminate the time suck of tracking of your requests and following up.
Let Tack do all the work. We'll monitor for mentions and organize them in your inbox.
When posts are approved, we'll automatically move the content into your media library.
200k+
Photos/videos approved
GET STARTED WITH TACK TODAY
Connect your profile and start building a media library of authentic content from Instagram.
Social Media Managers Love Us
Our customers stick around for years and bring us with them when they change jobs. Here's what they have to say.
Olivia Hernandez
Sourdough Social Agency
User-generated content is something I am SO passionate about with all of my clients. The content we gather shows such a unique perspective of hotels and restaurants that would cost so much more to gather on our own. My agency wouldn't run the same without Tack.

Elizabeth Hart
Salamander Hotels & Resorts
Tack has been a huge asset to us! The platform is very user-friendly but best of all, the customer support is extremely helpful and quick to respond!
Stephanie Liu
Marketing Consultant
I have to deliver content calendars to clients every month. Using Tack to source customer content saves me so much time and the posts perform better!
Rights management done right
Spend more time on strategy and less time grinding out tedious tasks.